EUROPEAN JAZZ CONFERENCE – The theme of the European Jazz Conference 2019 in Novara is "Feed your Soul".
The 2019 European Jazz Conference in Novara will explore the role of music and culture on today's communities – whether that is the musicians who perform, the industry who present or the audiences who listen. New generations of audiences deserve new perspectives and the Conference in Novara will reflect the immersive and interactive nature of experiencing, not only with your ears and your mind, but with your body and soul.
Capitalising on its unique geographical and cultural location, NovaraJazz has a tradition of hosting concerts – mostly acoustic – in unusual locations such as churches, parks, vineyards, cloisters, power plants and in the town's spectacular dome, the tallest brick dome in the world. A relaxed atmosphere encourages audiences to experience music while enjoying the tastes of the exceptional local produce – rice, gorgonzola cheese, red wine, artisanal beer, the renowned biscuits of Novara and many other mouth-watering delights that have been developed through the centuries.
What can we, as music professionals, learn from these experiences, and from the many others that the delegates of the Conference will bring with them? How can we creatively apply those ideas in new contexts and across artistic and social fields in order to offer our audiences truly remarkable experiences?
Welcome to Novara, it's time to Feed your Soul!
Dal:
11/09/2019
Al:
15/09/2019
Orario: mercoledi dalle 21,30 giovedi dalle 14,00 venerdi dalle 10,00 sabato dalle 09,00 domenica dalle 11,00
Dove: Broletto, Teatro Coccia, Sala Borsa
Indirizzo: Via Fratelli Rosselli, 20, 28100 Novara NO, Italia
Prezzi:
Informazioni:
Organizzazione: Città di Novara, Associazione Rest-Art, Associazione I-Jazz, ATL Novara, Fondazione Castello di Novara, con il sostegno economico della Regione Piemonte
Voci collegate:
sito web European Jazz Conference
pagina facebook European Jazz Conference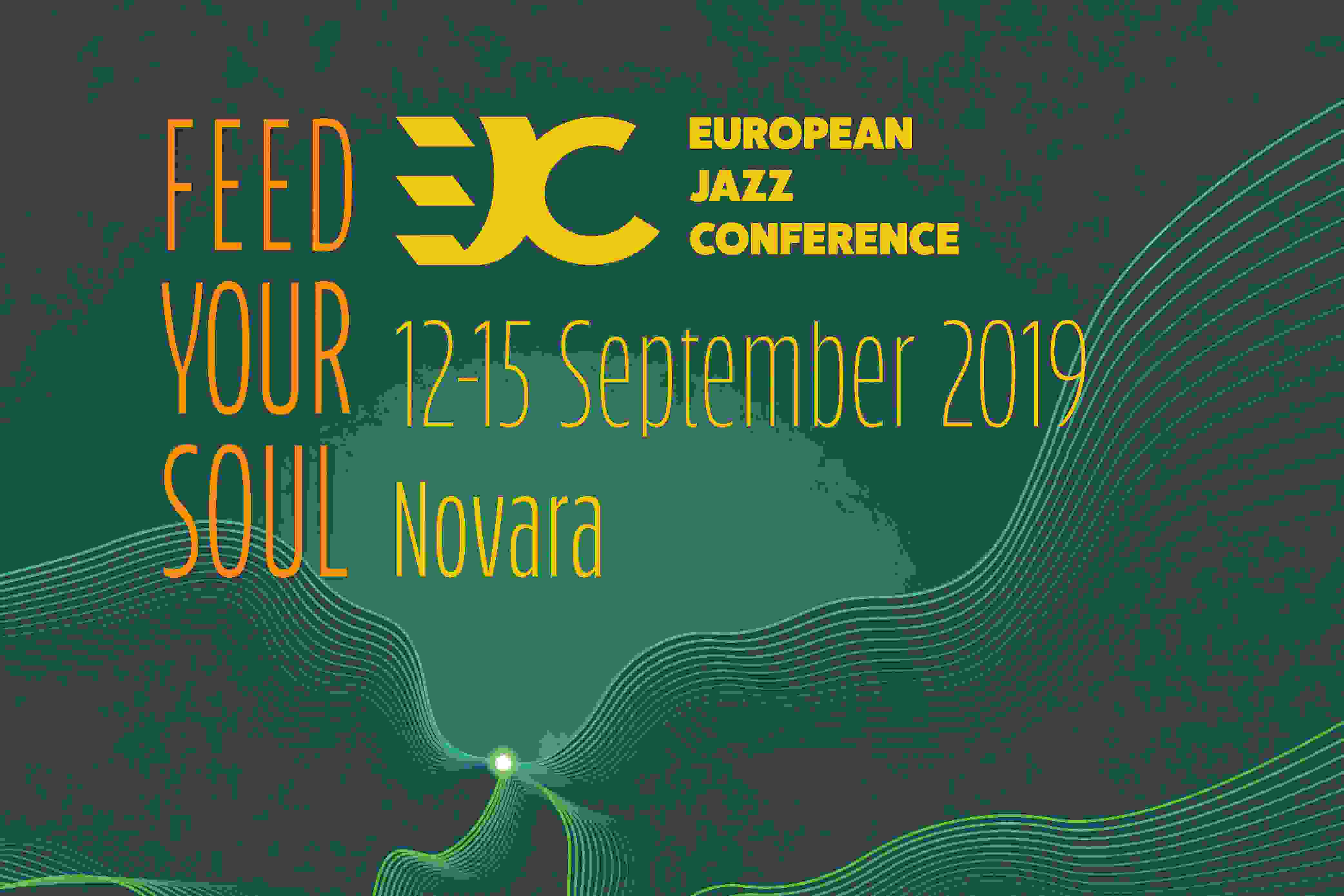 mercoledì 11 Settembre 2019 — domenica 15 Settembre 2019