Touristic tours
Travel along the routes and discover the city marvels through the various stops.
Events
All the events in town in a single portal: music, culture, literature, history and more just a click away.
Tourism
A Novara to discover and re-discover: the most famous monuments and the little hidden gems among the city streets.
Culture
Conventions, presentations, meetings and seminars: a city in continuous movement for the passionate and for all others.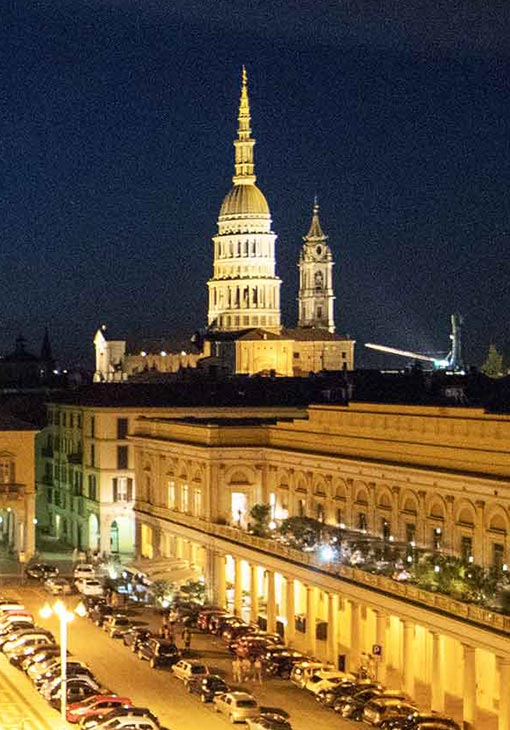 The Municipality of Novara, aiming to a costant improvement of the services for the citizens, wants to create with the portal @Novara an effective and easy-to-use way of communication with the community.
Very, too often a city is considered merely as a place to live. The love for the territory comes instead from a different state of mind, fruit of a deep knowledge that the territory itself must offer.
We used the metaphore of the travel, with different paths and stops, that perfectly represents the will to make the Novara citizens and the tourists discover the beauty of our city.
A route that leads not only through physical places, but also through some aspects of life: art, culture and tourism merge in a kaleidoscope of pictures able to change our perception of the places we use to live.
Discover, or better, re-discover the city through stories, appointments and curiosities, and having a easy consultation guide: these are the goals that @Novara sets.